JOE PULIZZI'S ORANGELETTER
The One Newsletter You'll Actually Read
Join 50k+ subscribers that receive Joe Pulizzi's Orangeletter.
Delivered every other Thursday, you'll get actionable life, marketing and business tips for content entrepreneurs.

Hi, I'm Joe Pulizzi.
Father, Husband, Son, Friend, Entrepreneur, Marketer, Author, Podcaster, Speaker…also known as the godfather of content marketing (in certain circles) and a devout lover of the color orange.
I'm the author of five best-selling marketing books (and one incredible marketing thriller), which have sold more than 500,000 copies worldwide. My work has been featured in the New York Times, Insider and Entrepreneur around both content marketing and content entrepreneurship.
Click here to learn more about my work.
In addition to writing, I'm a regular speaker at Fortune 500 companies. Previous clients include Disney, the Wall Street Journal, SAP, Dell, Hewlett-Packard, Autodesk and many more.
Click here to learn more and submit a speaking request.
I'm also a serial entrepreneur, founding companies like The Tilt, Content Entrepreneur Expo, Content Marketing Institute and Content Marketing World.
Read my full story here.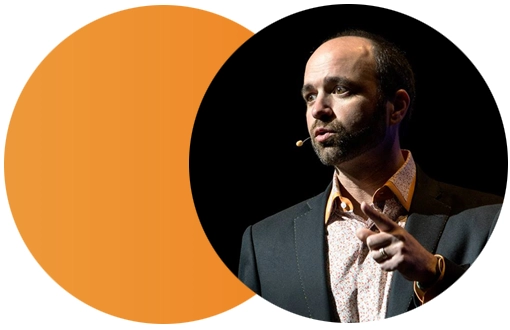 Browse the latest newsletter: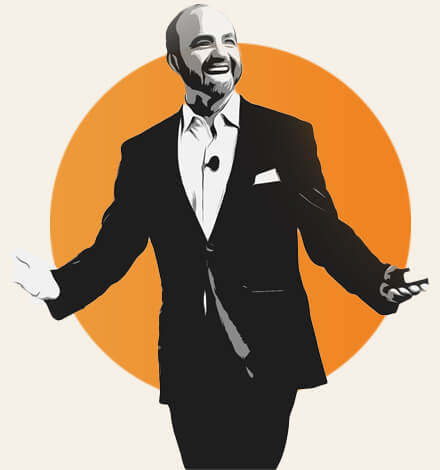 GET THE ORANGELETTER
The One Newsletter You'll Actually Read
Actionable life, marketing and business tips, as well as a review of odd human behavior, amazing books and impactful movies.