Short Bio
Joe Pulizzi (he/him) is founder of multiple startups including content creator education site, The Tilt ($TILT coin on Rally.io) and is the bestselling author of seven books including Content Inc. and Epic Content Marketing, which was named a "Must-Read Business Book" by Fortune Magazine.
Joe is best known for his work in content marketing, first using the term in 2001, then launching Content Marketing Institute and the Content Marketing World event. In 2014, he received the "Lifetime Achievement Award" by the Content Council. He successfully exited CMI in 2016 and consequently wrote an award-winning mystery novel, The Will to Die.
He has two weekly podcasts, the motivational Content Inc. podcast and the content news and analysis show This Old Marketing with Robert Rose.
His foundation, The Orange Effect, delivers speech therapy and technology services to over 200 children in 34 states.
Joe and his family live in Cleveland, Ohio.
Picture of Joe (for use in web and print)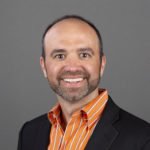 Longer Bio (Never use. Only read if bored.)

Joe Pulizzi is an entrepreneur, speaker, author, and podcaster. He's the founder of multiple startups, including the Content Marketing Institute (CMI), the leading content marketing educational resource for enterprise brands, recognized as the fastest growing business media company by Inc. magazine in 2014 and 2015. CMI is responsible for producing Content Marketing World, the largest content marketing event in the world (held every September in Cleveland, Ohio), as well as the leading content marketing magazine, Chief Content Officer. He began using the term "content marketing" back in 2001, now the fastest growing internet marketing industry. CMI also offers advisory services for innovative organizations such as HP, AT&T, CVS, LinkedIn, SAP, the Gates Foundation and many others.  Content Marketing Institute was sold in June, 2016 to Informa, the world's largest business events company based out of London.
Joe is the winner of the 2014 John Caldwell Lifetime Achievement Award from the Content Council.  Joe's third book, Epic Content Marketing was named one of "Five Must Read Business Books of the Year" by Fortune Magazine. His newest book, Killing Marketing was released in September 2017. His fourth book, Content Inc., has been a top direct marketing best-seller since September of 2015.  Joe has also co-authored two other books, Get Content Get Customers and Managing Content Marketing.  Joe has spoken at more than 400 locations in 18 countries advancing the practice of content marketing.  He's delivered keynote speeches for events and organizations including SXSW, NAMM, Fortune Magazine's Leadership Summit, Nestle, General Motors, Oracle, DuPont, SAP, HP and Dell.
Prior to 2018, Joe wrote one of the most influential content marketing blogs in the world, a column for Entrepreneur.com and was a LinkedIn Influencer.  You could also hear Joe on his podcasts, "This Old Marketing" and "Content Inc." . Joe stopped a number of these activities to focus on his family and the not-for-profit he founded, Orange Effect Foundation, which he and his wife founded in 2014 to help children with speech disorders pay for therapy.
If you ever meet him in person, he'll be wearing orange.   You can find Joe on Twitter @JoePulizzi.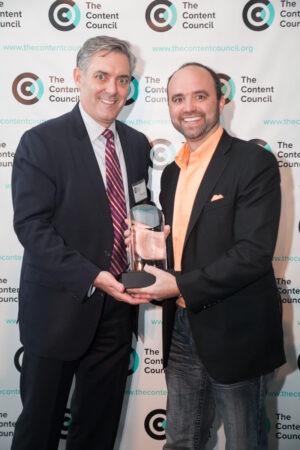 Other Mentions:
2017 Cleveland American Advertising Federation's Inaugural Industry Impact Award Winner
Erie County Chamber of Commerce Gallery of Achiever (Class of 2016)
2015 Folio: 100 Honoree
2014 John Caldwell Lifetime Achievement Award winner (Content Council)
Ernst & Young 2014 Entrepreneur of the Year finalist
CMI is a 2012, 2013, 2014& 2015 Inc. 500 company
CMI is a 2012, 2013 & 2014 Weatherhead 100 Winner
Founder,

The Orange Effect Foundation

Board advisor, OpenView Venture Partners (Boston, MA)
Board member, Cleveland Press Club
Former board member, Custom Content Council
Former board member, Easter Seals Northern Ohio
American Business Media Custom Media Innovator of the Year (2008)
Named Most Influential Content Strategist by Lavacon, as well as Content Marketer of the Year  (Contently)