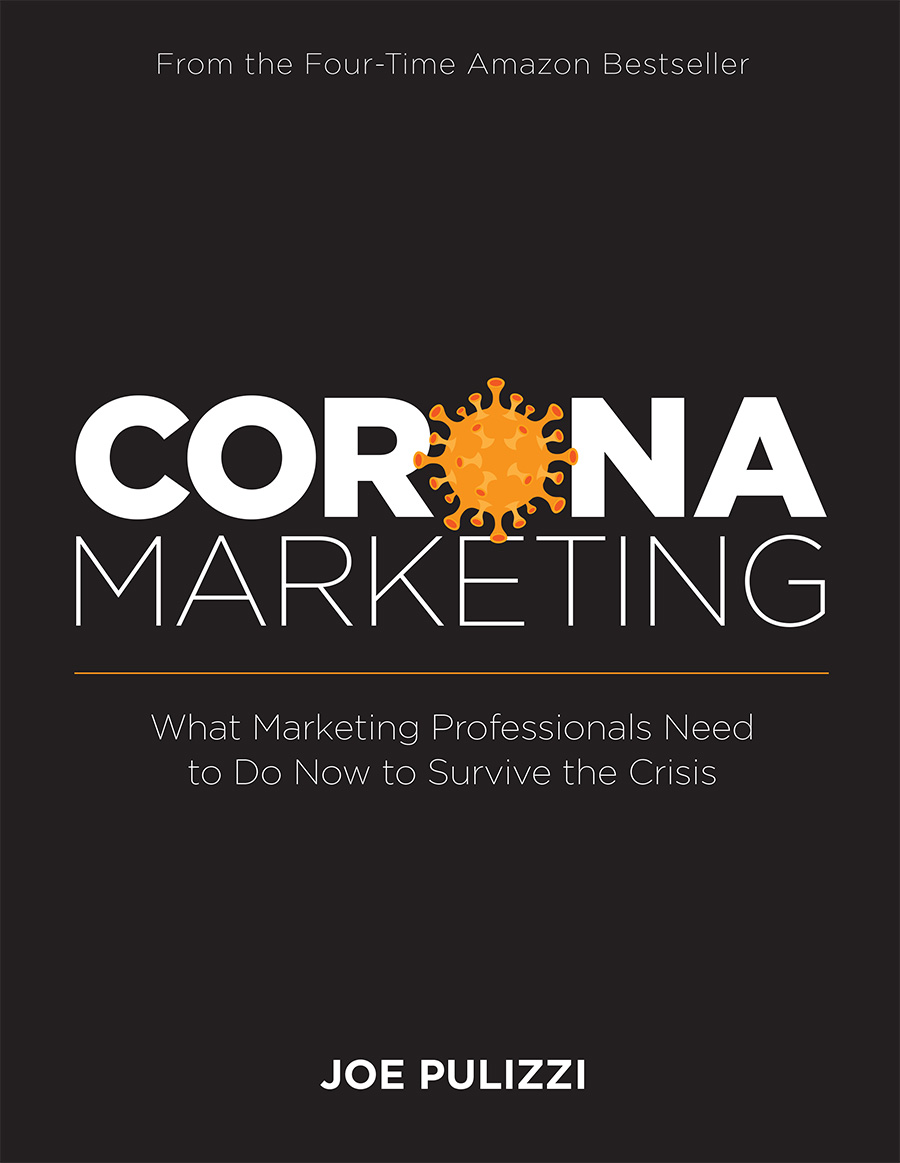 Get the Free Guide on How Marketers Will
Survive the Pandemic
This is a challenging time for all of us. BUT, it is also the greatest opportunity we've ever seen for marketing professionals.
In his seventh book, Corona Marketing, Joe Pulizzi dives into 13 steps a marketing professional needs to take NOW to achieve massive success once the crisis is over. And he's giving the book away at absolutely no cost.
The definitive primer to surviving the pandemic.
Find Out How to Reset Your Goals
Learn How to Create a Strategy that Builds Large Audiences through a Recession
Focus on Creating Less Content with More Impact
Here are the 13 steps…
Reset Your Marketing Goals

Focus on Finding the Believers

Update Your Content Mission

Revisit Your Content Tilt

Develop an Internal Marketing Initiative

Inject Life into Your Email Newsletter

Do One Great Thing

Steal Audience

Leverage the Best Talent in the World

Prepare for Multiple Lines of Revenue

Get Ready for an Asset Sale

Start Killing Social Channels

Once in the Clear, Diversify Like Crazy
By getting this free book you'll also receive Joe Pulizzi's bi-monthly Random Newsletter. You can unsubscribe at any time.