Super Early Bird
Prices go up on Friday for Creator Economy Expo. If you create content for a hobby, side hustle, or full-time for yourself or your company, you need to join me in Cleveland May 1st to 3rd.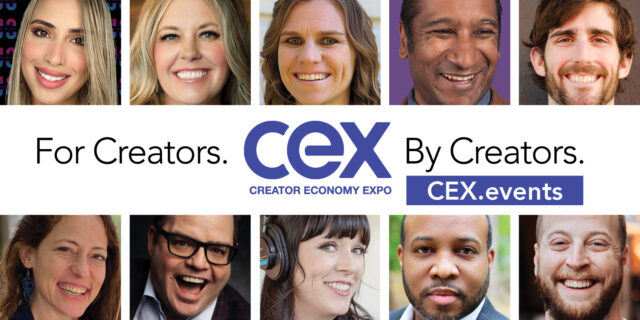 Bar none, the best speaking lineup we've put together in my 20 years of doing events.
For an extra $100 off, use code JOEVIP. Register here.
Is this Important?
Brandon Arvanaghi shared this 20 second clip from Elon Musk on LinkedIn. Now, I'm not a big Elon fan, but I simply love this.
Basically, Elon says that he only asks "is this important to get done?" with an activity. If it is, he does it. If it isn't, he doesn't.
Maybe the advice is too simple, but I like it.
Look at anything you are doing. Ask the question "is this important to get done?".
That's it.
If we lived our lives that way, things would be better, yes?
My LinkedIn Experiment
For the past 60 days I've been posting regularly on LinkedIn. Here's what I've found.
I post at least once per day weekdays and every other weekend (for time purposes). Weekend posts do better naturally because of less competition.
There is no difference between images or no images. It's all about the BIG IDEA. Hashtags seem to help, but not so much you notice.
For my two best posts, one was an image (the subscriber hierarchy) and one was a story on being focused.
Over the 60 days, I've added less than two thousand LinkedIn followers, which is rather disappointing given that I already had over 200,000 followers.
But here are the big aha moments.
1. I added a LinkedIn newsletter as an offering when I started this whole thing. I send this Random newsletter out (shortened) to those people that sign up on LinkedIn the Monday after this one goes out.
I've added almost 25,000 subscribers in 60 days. Truly amazing. It seems that is the best call-to-action when people check out your profile.
2. Speaking of profile, I'm averaging over 1,000 profile looks a day. Before I started this, it was about 20.
3. Commenting on other people's posts is probably the most critical. And not for the reasons you think. When you comment on someone else's post, YOUR audience sees that you did so in the LinkedIn stream. While you might pick up some new followers if someone who doesn't know you found you interesting, commenting on other's posts is maybe the best way to stay top of mind with YOUR current audience.
If you don't have a following, I'd go heavier on the commenting. Target 10-20 accounts where your customers/prospects are hanging out.
I'll keep going, but so far, so good.
Everywhere
While we were on family vacation  our youngest asked us to watch the movie "Everything Everywhere All at Once." If you are not familiar, this is the movie that just snagged 11 Oscar nominations.
Without giving anything away, it was, perhaps, the oddest movie I've ever seen. Two weeks later and I'm still thinking about what it means.
If you want to see something truly original, and visually stunning in parts as well, check it out and let me know what you think.
It was one of those movies that I didn't like once it was finished but has been growing on me ever since.
Content Questions
This week Brian Piper and I finished recording the audio version for Epic Content Marketing, Second Edition (available for preorder now). I wanted to share this section on content questions (included in the book) because, frankly, it's everything when it comes to content creation.
If you create content for an organization, you most likely are supplied a budget from a senior executive.
While YOU create content for many reasons, they only care about the answers to these four questions:
Is the content driving sales for us?
Is the content saving costs for us?
Is the content making our customers happier, thus helping with
retention?
Is the content growing our community and expanding our
opportunities?
I call this sales, savings or sunshine.
That's it!
If your content metrics can show one of these four things, you'll never have an issue getting and growing a content budget.
Book Recommendations
I just finished two amazing books that I highly recommend.
The first is Lessons in Chemistry by Bonnie Garmus. The second is a historical fiction novel called The Rose Code by Kate Quinn.
If you want to feel a full range of emotions, both books will do that. Plus, superbly well written.
I asked my LinkedIn audience for some other book recommendations and they came up with some amazing ones. Here's the link.
DisneyWorld Review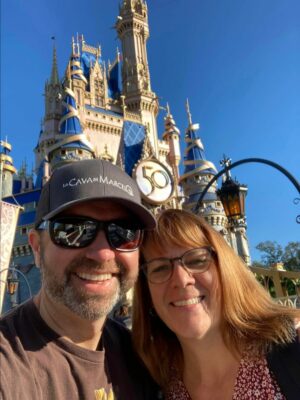 We had a truly amazing family trip to DisneyWorld with the kids.
Couple of thoughts if you are planning a trip:
The two best Disney attractions are Star Wars: Rise of the Resistance (Hollywood Studios) and Guardians of the Galaxy: Cosmic Rewind (Epcot). It's worth it to pay for skipping the line. To do that you need to sign up for Genie+ (their fast lane pass) and then check in with your app at 7am to reserve the ride.
IMO, if you are serious about getting on the attractions you want, you need Genie+. The cost ranges from $15-$20 per person per day (this is over and above the ticket cost).
We did the Airbnb thing and did not stay at a Disney resort. I don't regret it at all, but if you stay at one of the Disney resorts you get early access into the park and get to reserve hard-to-see attractions on Genie+ first. The kids wanted to have dinner at Space 220 restaurant at Epcot, but we couldn't swing a reservation. We wouldn't have had an issue with that if we stayed at a resort.
Here's my top 10 ride list at the Disney Parks.
1 Guardians of the Galaxy: Cosmic Rewind – Epcot
2 Rise of the Resistance – Hollywood
3 Remy's Ratatouille Adventure – Epcot
4 Expedition Everest – Animal Kingdom
5 Mickey's Runaway Railroad – Hollywood
6 Living with the Land – Epcot
7 Soarin' – Epcot
8 Space Mountain – Magic Kingdom
9 Na'vi Journey – Animal Kingdom
10 Toy Story Mania – Hollywood
Final notes.
Slinky Dog, the coaster, is frankly not worth the wait IMO. Rock 'n" Roller Coaster starring Aerosmith was nice but very short. We made sure we were on it since they are redoing it soon and losing Aerosmith. Avatar Flight of Passage is the new Pandora attraction at Animal Kingdom. I simply was not a fan. The ride is overproduced and parts are just unnecessary. If you decide to ride it, use your Genie+ to skip the line. Waiting is simply excruciating.
If you want to get the most out of Genie+, you really need a park hopper pass. It stinks but it's true.
If I had to choose only two parks to go to, it would be Hollywood Studios and Epcot. If we had small kids, Magic Kingdom.
Google: No More Page 2
I had some conversations on LinkedIn this week regarding Google. I didn't realize how many people were unaware that Google is just one continuous scrolling page now (in the United States at least).
There is no more page 2.
So, there you have it.
Here's all the conversation on that if you'd like to check it out.