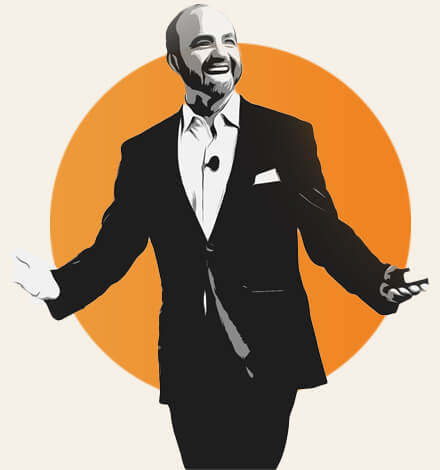 JOE PULIZZI'S
Orangeletter
The Orangeletter (formerly called "the Random") is delivered every other Thursday to thousands of human beings. Each issue includes my thoughts on marketing, business, finances, living to your full potential, and my quirky thoughts about ignorant people.
Join 50k+ orange lovers and get my Record - Repeat - Remove goal-setting method without signing an NDA.
Why do I love orange so much?
Last week I attended an event in Las Vegas called 20books (renamed Author Nation for 2024). I came away inspired. As an author of eight books (seven business books and one novel), I was able to speak and listen to authors in multiple fiction genres who have published 20, 50, even 200 books. Some of these authors were cranking …
Read More

→