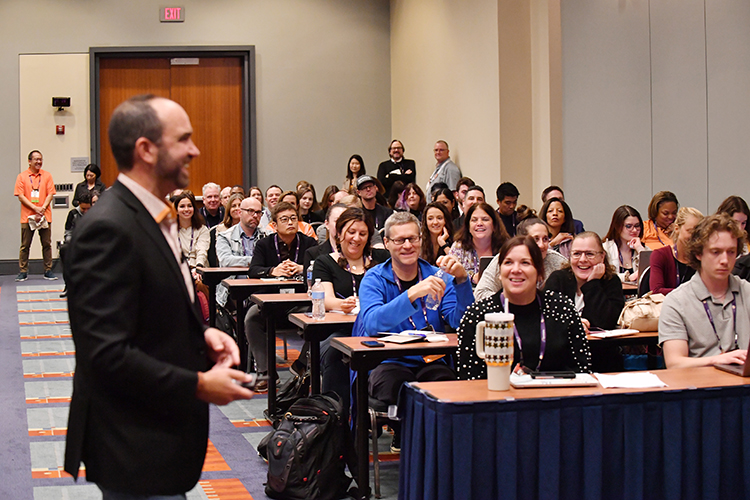 I love public speaking.
I have a passion for it. I've been blessed to speak over 400 times in 20+ countries around the topics of content marketing, the creator economy, goal setting, and entrepreneurship.
I'd love to speak for your organization. Shoot me a note here.
I'm currently speaking on these topics:
Five Unconventional Approaches to Content Marketing
Content Marketing: Six Steps to Finding and Keeping Customers
How to Launch a Content-First Business
I mostly talk to marketing professionals and content creators. I also love to talk to entrepreneurs and small businesses (as I'm a serial entrepreneur).
I smile a lot. I dress in orange. I deliver short, meaningful bites of content that make an impact. Promise!
For street cred only, here is a short list of the organizations I've spoken for: SXSW (2x), Wall Street Journal, Content Marketing World (11x), SAP, Hewlett-Packard, Dell, Disney, Fortune Magazine, IBM, NASA, BAM (Belgium), OMR (Germany), INBOUND (Hubspot), Social Media Marketing World (6x), Association of National Advertisers, HarperCollins and hundreds more.