If you haven't been paying attention, there were a couple of very disturbing developments in social media lately.
The first example is from Instagram.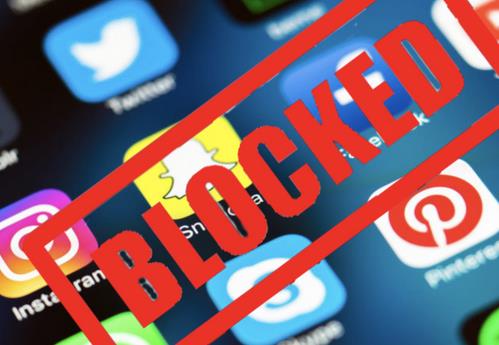 In 2012, Australian artist Thea-Mai Baumann created the account @metaverse on Instagram. She's used the site for almost a decade to promote her design and fashion prowess.
On November 2, 2021, her account was blocked.
Interesting development, right? Especially since just days before Facebook (owner of Instagram) announced their name change to Meta and a new focus on the metaverse.
It took an inquiry from the New York Times to have her account restored. An Instagram spokesperson said the account had been "incorrectly removed for impersonation" and that they were sorry. As of this newsletter the account has been back up for two weeks.
Hmmmm.
My second example comes courtesy of Twitch, Amazon's streaming channel for (mostly) gamers.
Hasan Piker has the 12th most popular Twitch stream in history. According to Twitch's metrics, his channel has been watched for almost six million cumulative hours. Amazing.
On Monday, they banned Hasan from Twitch. If you go to Hasan's page, Twitch says it is currently unavailable.
What happened?
Hasan used the word "cracker" on his stream (not the Ritz kind). Allegedly, this violates Twitch's terms of service related to "hateful conduct and harassment." As I'm writing this, Twitch has not informed Hasan if that was the reason or not. It's been radio silence.
I'm not arguing that you should be a Hasan Piker fan or not. He's a left-wing political commentator and you may not agree with his politics. He also uses foul language. You may not like that either.
The point is, it's Twitch's channel and they can do whatever they want. Content creators have NO rights on social platforms like Twitch.
Let's go back to Instagram.  Could Meta (Facebook) take the @metaverse account back at some point? Absolutely. Users have no rights. Platforms own everything. We own nothing.
In August I talked about creator platform OnlyFans doing something similar to their creator community.
My take? By all means, use social media for whatever your purpose. But know that you have absolutely no rights on those platforms and they can (and will) change the rules on a whim.
My big concern is these examples seem to be escalating as the social platforms try to tighten their grip on creators.
Be careful.
Success Strategies for 2022
Last year, about this time, I shared a "Success Strategies for 2021." It was very popular (if I go by the emails I received from subscribers like you).
So, once again, here are a number of things that I'm thinking about to make the world a better place in 2022. Of course, some involve others, but most of this is for YOU getting your life in order so you have the time and the focus to make a difference.
1. Decide on Your Goals
Most people do not set goals. If they do, they certainly don't write them down. To be successful, you need to be doing both. Here's a Content Inc. podcast episode where I break down the six-step goal-setting process.
2. Review Your Goals Every Morning
Part of my personal success formula is writing down and then reviewing what I want to accomplish every morning of every day. Seriously…just take five minutes out of every day and it will change your stars.
3. Donate Something Every Week
We all have too much stuff. Let's change that in 2022. Let's start de-cluttering now and then, every week, donate one thing to charity (some place like Goodwill) or to a friend in need. We know a couple of senior citizens who are doing that right now. I am amazed how purging old things can free up the mind and the spirit. It's like a weight has been lifted.
4. Track Your Habits
If you completed your goal-setting, you'll start to identify habits. Do you have a health goal in 2022? Then you probably have an exercise, running or eating habit you are determined to learn. Use an app like HabitBull to keep track of your habits, and it will remind you when you need a kick in the pants.
5. Set a Book Goal
The most curious and interesting people I know read A LOT of books. I have a prejudice against people that do not read on a regular basis (sorry). Goodreads is a fantastic place to set your reading goal for 2022 (and be sure to mix up a little fiction with nonfiction). If you need a Goodreads friend just follow me here.
By the way, my book goal was to read 25 books for 2021 and as of this moment I'm at 14. Just terrible. I'll do better in 2022. To my only defense, I've read five of Robert McCammon's Matthew Corbett series and they are LONG. Highly recommend them as well.
6. Recurring Expenses Cut
A few years ago, my wife and I went through our recurring expenses (like Netflix and news subscriptions) and we were shocked by the results. At the end of the process, we ended up cancelling quite a few services we really didn't need (we only subscribe to Live TV during football season, for example).
7. Password Maintenance
I have believed for quite some time that the biggest threat to our personal financial existence is someone hacking our accounts. The threat is real. Protect yourself by using a service such as Dashlane to create super strong passwords (and ones that you don't have to remember).
8. Update Your Will or Trust
Every two years my wife and I update our will. You'd be surprised how things change in just a short time.
If you have a will or trust, get it updated. If you don't, get one pronto. You'll sleep better at night.
9. Time to Update Your Financials
2021 has been another crazy year for investing. Stocks, bonds and cryptocurrency have been all over the place this year.
All this means that your financial allocations are probably out of whack and you need to re-diversify. You may want to do this before the end of the year depending on your tax situation.
When you do this, pick allocations that help you sleep at night. Don't do anything that will make you want to check your stocks every day.
Good luck!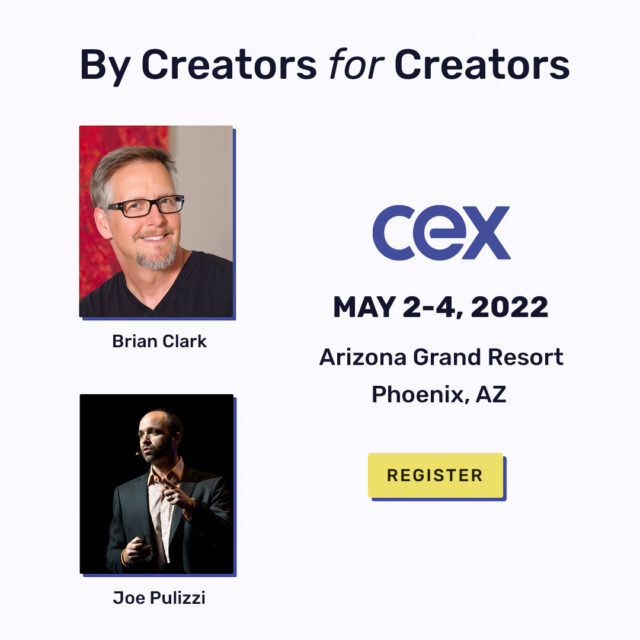 CEX – Creator Economy Expo
Brian Clark (founder of Copyblogger) and I formally announced CEX last week. Limited to 500+ content creators. If you are interested in going, early-bird tickets are on sale at a $500 discount. The event will be May 2 – 4, 2022 at the Arizona Grand Resort in Phoenix. We will cover audience building, revenue generation, content operations and Web3 for content entrepreneurs.
At the same time, we launched our NFT program for CEX (called Never-Ending Tickets) where you can purchase a lifetime pass plus VIP access to all CEX events…forever.  Check it out here.