17 Years of Speech Therapy Help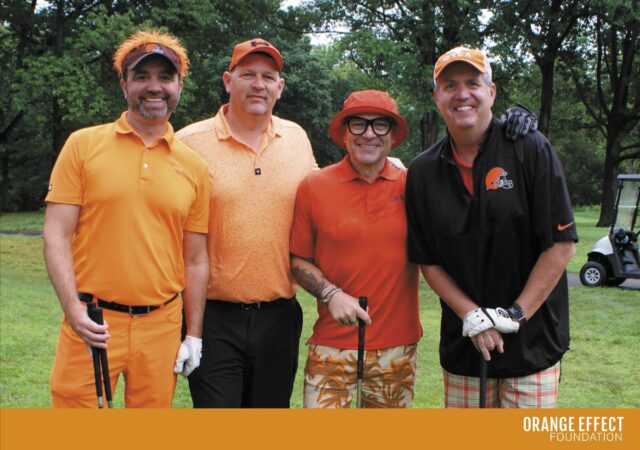 On Monday we held our 17th Annual Orange Effect Foundation Golf for Autism. It rained half the day in Elyria, Ohio, but both the morning and afternoon groups were able to finish on time. We had a record 164 golfers this year!
Over these 17 years, OEF (through the amazing gifts of so many) has been able to deliver $500,000+ to almost 400 children in 35 states. Without organizations like OEF, children around the US would go without the speech therapy or speech devices they so desperately need.
So many amazing people to thank, especially our incredible board, our wonderful volunteers, and the hundreds of sponsor companies and individuals that come through for us every year.
If you are local to Northeast Ohio, our next fundraiser is a "Night at the Races" on November 3rd in Cleveland, Ohio. Here's the link to sign up and more information. Email me with questions.
Barbie Thoughts
I went to see Barbie at the theater this week. Impressive movie.
Barbie just surpassed over $1 billion dollars at the box office.
And here's something I didn't know.
Director Greta Gerwig is the first female solo director to reach the $1 billion dollar mark at the box office.
Some interesting takeaways from my Barbie experience:
More than half of the crowd wore pink.
Most people came in groups (fewer couples).
The vast majority of the audience were women.
It seemed to me that a large group of people in attendance were not regular movie goers (not sure where the seats were, how the process worked, etc.). I checked on this. According to a survey by The Quorum, 20 percent of Barbie attendees couldn't remember the last time they saw a movie.
So many have already mentioned how great the marketing for Barbie has been, but it seems, over and over, that if you make a great movie targeting women it generally does amazingly well.
Why? It's rarely, if ever, done. What a novel concept…to target a group of people that never get targeted. Brilliant.
Go see it if you haven't.
My Next Chapter
Last week I was over the moon excited to announce that our content creator newsletter The Tilt, and our content creator event, Creator Economy Expo, have been acquired by Lulu.
Here are some thoughts…
The Tilt newsletter is not changing. We will continue to deliver a newsletter every Tuesday and Friday with the goal to help content creators become profitable content entrepreneurs. The entire staff, Laura, Marc, Ann and Dave, will remain in their roles.
Creator Economy Expo will also continue as one of the leading in-person events for content creators. CEX24 will be held in Cleveland in May. As soon as we have the dates locked down, I'll let you know via this newsletter.
Lulu is excited to continue to grow these projects with our team. But you may ask, why would a self-publishing printing company like Lulu want to acquire The Tilt and CEX?
Personally, I've been paying attention to Lulu for years as a self-publishing alternative that not only gives authors their fair share of revenues and profits, but also direct access to first-party data from customers (instead of giving it to places like Amazon). But when Lulu started to invest in teaching authors about the complete business model of content entrepreneurship (beyond books), I fell in love with them.
When we launched The Tilt 2+ years ago, much of our education was built around the "three legs of the stool" for content entrepreneurs. The first is building a platform and a regular audience. The second is expanding audience growth opportunities through in-person and digital speaking opportunities. The third is becoming the leading expert in your particular niche through a published book.
Platform. Speaking. Book.
It's a simple business model that, frankly, works and continues to work. The marriage between The Tilt/CEX and Lulu will help us continue to assist content creators in creating truly exceptional content business models based on these three pillars.
Okay, great…what happens to me?
As some of you know, this is my third official sale of a company (SocialTract in 2010, Content Marketing Institute in 2016, and The Tilt/CEX in 2023). My goal with this sale is to continue doing what I love and what I am good at and leave the business side to someone else.
This is where Lulu comes in. Lulu will continue to invest in and support The Tilt and CEX with time and resources, while I will continue to write more books, host my two podcasts, produce this newsletter, and remain in my role as host and event programmer for Creator Economy Expo.
But here's what I'm really excited about.
I've already begun working with Matt Briel at Lulu to develop a book publishing service specifically designed for content creators. There are a couple reasons why I feel this is so needed.
First, and you may or may not know this, when you publish a book and sell it through a distribution platform like Amazon, you don't get any of the customer data. Amazon keeps all of that. So as much as I talk about not building your content house on rented land, that is exactly what most authors (including me) do.
Tilt Publishing, or whatever we end up calling it, will provide publishing services where creators can sell directly to their customers, knowing exactly who bought from them and for how much, and then we will print on demand and ship directly. You, the creator, and not Amazon, will get that data.
Second, if you publish a book traditionally like I have through someone like a McGraw-Hill, you get about 15 percent of the sale from that book. If you sell an ebook, you get around 25 percent. This is not enough in my opinion.
Any author who publishes should get more than 50 percent from selling their print book and almost all the sale of a digital book. I want to help make that happen.
And, we want to get your book out quickly, outsourcing the stuff like cover design, editorial, layout and production to us so you can focus on your business. We are working now to sign up initial beta authors, and then will roll out the complete program at the beginning of 2024. If you'd like to be one of the first authors considered for Tilt Publishing, go to thetilt.com/publishing.
In closing, I chose to work on this project with Lulu because I believe it's necessary. We talk every day about not giving social media sites so much power, to keep the business model in our own hands as creators, but we haven't talked about this for books…and that has to stop. According to The Tilt research, book revenue and profits are #2 behind consulting revenues for the average creator, so it's already really important. But just think if we can get more creators to sell directly, keeping both the data and the profit, and not giving anymore to Jeff Bezos?
If you have any questions, just email me back and let me know what you think.
A special thanks to so many of you who supported me through this "third" chapter of my career. I'm looking forward to the fourth.
Cheese Death
An Italian cheese maker died on Sunday after apparently being crushed by a shelf of aged cheese.
I have no comment on this except for the fact that it saddens me immensely.
Down Goes Anderson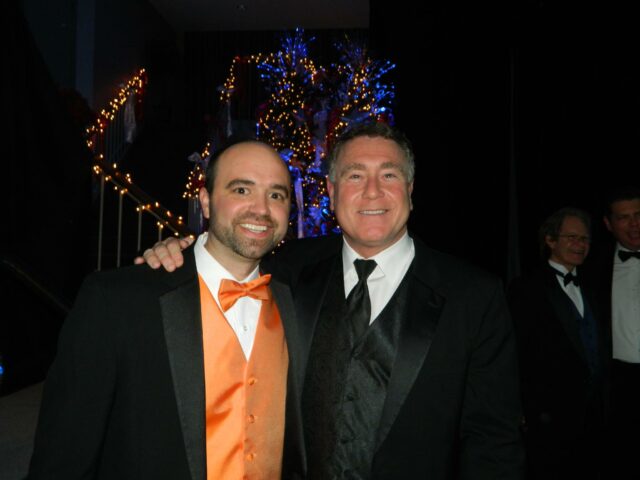 On Saturday during the Cleveland Guardians and Chicago White Sox baseball game, a rare no-holds-barred fight broke out between Guardians' star Jose Ramirez and White Sox all-star Tim Anderson.
For whatever you feel about baseball or about fighting in baseball, Guardians' announcer Tom Hamilton, displaying his hall-of-fame talent, gave one of the best baseball calls in history. You can see the play and listen to the call here.
The call has gone completely viral and has been covered literally everywhere.
GV Art & Design is one of the most popular T-shirt and apparel providers in the Cleveland, Ohio area. Pam and I have many of their shirts. Always a great design and almost always sports related.
Literally a few hours after "the big fight" went down at Progressive Field in Cleveland, GV Art released their new shirt entitled "Down Goes Anderson."
According to local sources, this will become GV Art's best-selling shirt of all time.
My point of telling you all this? How many companies could move so fast as to have a T-shirt ready the next day?
GV Art is successful because they listen to their customers and adapt to the market extremely fast. They had the T-shirt out before anyone else and won because of it.
I'm sure we could all learn a lesson or two from GV Art.
NOTE: I wavered on putting this into the newsletter because I don't want to, in any way, condone acts of violence. I do, however, believe that it's a great case study and believe it was important to share.