What I'm Reading…
I'm on a reading roll now. Thanks in large part to this community, I've read three amazing books in a row. First it was Where the Crawdads Sing. My wife and I were ready to go see this at the movies, but we couldn't get beyond the 34 percent approval on Rotten Tomatoes.
Next it was Swan Song, which is a perfect Robert McCammon book (thank you to Random subscriber Joe Waters for recommending). And now? Upgrade by Blake Crouch. Crouch is one of my favorite authors and his new book does not disappoint. A mixture of today's problems with science's solution for the future, and you have a non-stop sci-fi thriller fest. Highly recommend.
Oh…and I'm halfway through A Life in Parts by actor Bryan Cranston (from Breaking Bad). Thanks to Random subscriber Jeff Korhan for sending this one to me. I'm loving it…and rethinking how I approach my content because of it. Regardless, truly entertaining autobiography.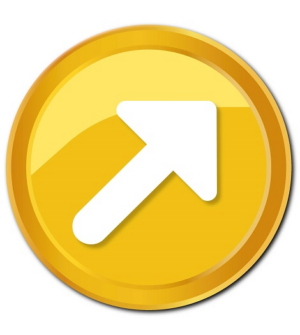 The Future in Tokenomics
Remember last year when everyone was buzzing about Web3 and tokenization? Well, now you can hear a pin drop. Crypto winter has arrived (along with most tech stocks).
Regardless, the opportunity hasn't gone away. It may be stronger than ever now that the buzz has died down.
Financial expert Jim Bianco has an amazing take on where we are going with tokens (go to the last eight minutes of this interview with Jim on The Breakdown podcast). Some highlights:
— The worst performing stock sector of the S&P since 2007 are the financials. Inside the financials the worst performers are the banks. Jim believes that is a signal that investors believe the banks cannot thrive in a digital economy.
— The process of moving money from one country to another through banks is criminal. Crypto is the disruptor that is set up to make digital transactions faster and cheaper. Banks can't do this.
— Tokenomics (or tokenization) is critical for creators to extract value out of Twitter, Facebook and YouTube who take almost ALL the value for themselves.
— Jim believes the current system is broken and tokens can be the answer, whether that be social tokens and NFTs for creators or crypto for currency issues.
BUT (this is a big but), the system will and is fighting back.
Last week the SEC filed suit against a former Coinbase employee regarding insider trading. As part of that suit, the SEC framed nine tokens as securities, including our own Rally token ($TILT coin is a sub-token of Rally).
Many in the crypto community lashed out at the SEC, saying that the Securities and Exchange Commission is overreaching and making random decisions about what is and is not a security (great 19-minute podcast on that here). The CFTC, which is the governing body that handles commodities, publicly complained about the SEC's move, saying that they are trying to regulate through enforcement, and not working together on writing workable regulations.
In addition, the management team at Coinbase fought back with their post "Coinbase does not list securities. End of story." Well, the SEC didn't like that very much. A few days ago, the SEC launched a formal probe into whether Coinbase is offering unregistered securities. Coinbase's stock plunged 13 percent after the news broke.
Here's my take. Cryptocurrency and tokens fill an important need, both for creators and for markets. The problem is that the US Government (the SEC and the CFTC) cannot develop workable regulations for the industry. Anyone who's in crypto simply wants to know the rules of the game.
All the SEC stuff makes me laugh (and cry). The DOJ and the SEC are going after a couple kids who worked at Coinbase and made less than $2 million. Yes, I know that "sounds" like a lot, but normally the DOJ and SEC will do releases and go after billions, not millions. This whole thing is all about positioning. The SEC wants to control crypto (or see it go away). The CFTC wants to own it as a commodity. In the meantime, not one person can put together reasonable legislation so we can see this technology thrive and grow. Give me a break.
I'm a bull on tokens. This technology is here to stay. Token-gated content will become the rule and not the exception in the next decade, but the government needs to set down some reasonable investor protections and then get out of the way.
OEF Golf for Autism this Monday
Our 16th Annual golf outing supporting kids who need speech therapy happens this Monday, August 1st. Over 160 golfers will make their way to Elyria, Ohio to support the cause. If you'd like to support us from wherever you are at, you can make a donation here. Thank you and pray for no rain.
A reminder… I'm giving out $20 in $TILT coin for a new review of my podcast Content Inc. or This Old Marketing. Just reply to this email with proof of the review and your Rally ID and $20 is yours.