Twitch Bans Online Gambling
In edition #92 of this newsletter I talked about the very large problem of online gambling content on streaming service Twitch (owned by Amazon).
Well, this week Twitch made the decision to ban unlicensed online gambling content. Why now? It seems popular streamer Sliker (who did not create content around gambling) scammed other content creators and fans out of more than $200,000 to fund a gambling habit.
This led many popular streamers to announce that they were boycotting Twitch unless they did something about the gambling content, which they believed was partially to blame.
Who knows how long Twitch will keep this in place. Normally, I'm not for a company like Twitch banning certain kinds of content, but in this case I support it (read this issue if you want my take).
CEX 2023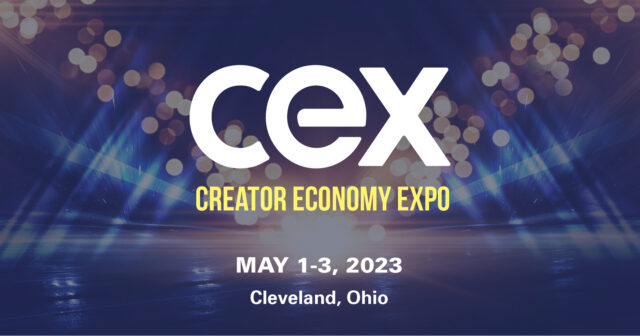 Last week we announced that Creator Economy Expo 2023 (produced by our company The Tilt) will be held in my hometown of Cleveland, Ohio on May 1 – 3, 2023. I'm beyond excited to bring the event to The Land.
CEX is the event for anyone serious about content creation as a business, specifically for bloggers, newsletter writers, YouTubers, authors, speakers, coaches, podcasters and more.
I hope to see you in person at CEX next year. Prices are heavily discounted until mid-November.
Funny enough, last week my old company, Content Marketing Institute, announced that they were moving Content Marketing World from Cleveland to Washington DC next year.
In Memoriam…
Sunday night just didn't feel right.
I'm normally a cold baby. For those of you who know me, my hands get cold in seventy degrees, and my feet go numb at the slightest cool breeze.
But on Sunday, I was burning up from the inside out. It wasn't a fever or a sickness, just an intense, uncomfortable heat.
By two o'clock in the morning, I moved to the couch to give my wife respite from my tossing and turning. Two hours later I could hear her talking on the phone in the bedroom. It was her mother.
I knew what happened immediately. Her stepfather, and my friend, had just passed on.
I've met all sorts of amazing people in my day. More than most I'd say. I've been blessed.
I remember talking with William Shatner on the stage at Content Marketing World. It was just the two of us prepping before his speech. He made us feel like old friends. I cherish that moment.
Mark Hamill had a kind heart. You could sense it immediately. The immediate impact on others was palpable.
Don Schultz, the father of integrated marketing, became a good friend and mentor to me over the years. He was always good for a pep talk when the calling of marketing seemed to betray me.
I'm sure you can recall some special people in your life who've helped shape who you are.
But as I think of it at this moment, we all only get a handful of opportunities to meet truly extraordinary people. The kind of person that takes the dull clay that is you and helps sharpen the edges into who you ultimately become. Your full potential as they say.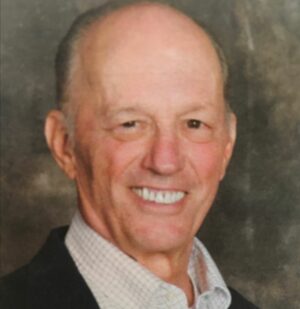 For me, that person was Jim McDermott (pictured above).
I first met Jim in 1994. He paid the amount of attention necessary to me, only because I was getting married to his wife's daughter. For the first few years, we chatted a handful of times. Mostly about the unimportant, as family situations go during the holidays.
Jim, from what I knew, was a successful business publisher. What I learned about Jim came mostly from other people. He rarely talked about himself.
In 1999 I was busy working internal communications at a Cleveland-based insurance company. Over my three years there I became adept at developing databases. I'm not sure how, but Jim got wind of it. As I later learned, he could always read the room.
Apparently one of his "custom media" projects needed a proprietary database. He asked if I'd be interested in helping them with a freelance project.
I was shocked. And honored. And scared to screw it up. But I was all in for the chance. I developed a detailed proposal for database services. Although the project never came through for Jim's team, apparently, he was impressed with my work. Two months later there was a job opening at his company, Penton Media. It was a project management role in Penton's Custom Media department.
Although Jim didn't make the final decision, I'm sure he was persuasive in getting me the job.
So, in February of 2000, I began my career learning the art and science of what we all know today as content marketing.
From that day forward, Jim taught me the publishing business, and more importantly, how we (Penton) were going to teach and assist non-media companies in telling their own stories and developing their own audiences.
NOTE: This was truly innovative at the time. Almost no companies were doing this kind of work. Especially business media companies.
From Jim …
I learned how to sell … listen and ask questions.
I learned about editorial … talk to the readers every day and ask them their pain points.
I learned about management … give clear objectives and get out of the way. Give your employees a chance to succeed and fail on their own terms.
I learned about corporate politics … no one cares about you or what you do. You must show them why your department matters and do it consistently over time.
When I first started noodling around with the term "content marketing," it was Jim who suggested using the term in sales meetings and see how it resonated (this strategy obviously worked).
When I first thought about starting a business on my own, it was Jim who helped give me the courage and support to take the risk.
Jim spent 37 years at Penton Media. No one was more important at Penton for turning the company into the largest independent business publisher in North America.
Most people aren't aware of that.
Jim never played the political game. If he thought something was wrong, he told people at the highest levels. Most executives didn't like Jim. Those executives didn't understand how valuable he was.
After Jim left, Penton fell on hard times. If they only would have listened to Jim … I truly believe that.
But everyone Jim worked with was in awe of his energy, his passion, and his strategic mind. Penton employees from all over the globe would gush about Jim's concepts and execution plans.
Where would I be without Jim? There would certainly be no Content Marketing Institute. Or Content Marketing World. There would be no content marketing books, podcasts … no content marketing speeches. Hundreds of thousands of marketers and creators were impacted about this new marketing philosophy because of Jim McDermott.
He never got any credit for that either …
A few days before he passed, I was able to chat with Jim about his favorite topic: publishing. We talked for an hour about Penton, what it takes to be a great publisher and even what future communications would look like. Oh, and a little bit of golf (his second favorite subject). It was the Jim I will always remember.
Thank you, Jim. Thank you for taking a young kid who knew nothing under your wing and teaching him without expecting anything in return. Thank you for your generosity and support. But mostly, thank you for your friendship. You will be missed.
Jim McDermott went to a better golf course on September 19th, 2022. Below is his formal obituary.
James McDermott (1935 – 2022)
James Patrick "Jim" McDermott, loving husband, father, grandfather and friend, left this world after a short battle with cancer on September 19, 2022 at the age of 87. Jim died peacefully at home in West End, North Carolina.
He was born to George and Katherine (Chiccone) McDermott on June 24, 1935. After graduating high school, Jim proudly served his country in the United States Navy, honorably discharged in 1962.
His writing and editing skills led him to the publishing industry, where he spent 37 years working for Penton Media, Inc. in Cleveland, Ohio. During his time at Penton, he helped transform the company into the largest business-to-business publisher in North America. Jim spent 27 of those years in the heating and air conditioning industry as publisher of Contracting Business, the leading HVACR contractor publication, and Heating/Piping/Air Conditioning, the top engineering publication in the market.
Jim was instrumental in what became known as the Dialogue Meetings with the Air Conditioning Contractors of America and led the task force that established a formal training program for HVAC contractors. By the end of his career, every manufacturing executive in the HVAC industry knew and respected Jim; his was a household name that stood for service, progress, and a relentless work ethic. In 1987, he was the first non-contractor awarded the ACCA's Spirit of Independence award, the organization's highest honor given to individuals who have made profound, lasting changes in the industry. Jim was further honored when eight of the biggest organizations in the HVAC industry came together to declare December 15, 2020 as 'Jim McDermott Day' in recognition of his tireless work in moving the industry forward for both contractors and manufacturers.
Before retiring from Penton Media in 2002, Jim led Penton's internal training programs and helped launch Penton's Custom Media operation, which became Penton's fastest growing business area in the early 2000s. Upon retirement, Jim moved to the Pinehurst area in North Carolina, continuing to advise publishers and entrepreneurial startups while working on his golf game, actively assisting the Beacon Ridge Golf Club, and on April 18th, 2008, he celebrated his first and only hole-in-one.
Jim is survived by his loving wife Sandra, his children Stephen, John, Patrick, Thomas, Michael, Jeanne, and Robert, stepdaughter Pamela (Pulizzi), sister Jeanne (Curran), countless grandchildren, and an undeniable legacy of a life well lived.
Services will take place on Friday, September 30th at 11 AM at Our Lady of the Americas Church, 298 Farmers Market Road, Biscoe, North Carolina. Luncheon to follow. In lieu of flowers, contributions may be made to Orange Effect Foundation (speech therapy for children) at theorangeeffect.org.
Thank you for making it this far in The Random. This edition was obviously special to me. I hope you received some value from it.